We Design
Just For You.
We pride ourselves on creating beautiful handcrafted websites. Every design is completely bespoke to each schools' unique requirements. Why not take a look at our portfolio for a little inspiration?
View Our Portfolio
Our sCHOOLS
Say…
"Just thought I'd take the opportunity to thank you for our brilliant website. Office staff can't get over how easy it is to upload documents and I've found it very easy to edit. I love the overall look and feel of it."

Emsworth Primary School


"Can I take this opportunity to say thank you for being so helpful and professional whilst setting up and administering the website and accommodating the birds etc. It always helps when you are dealing with people who show an element of understanding how busy the school day is and the challenge of finding time to do anything above and beyond the daily responsibilities of teaching."

Chilton Trinity


"I wanted to write about the amazing service that you guys have given to us from the start of the whole project. I really have appreciated the first class service and speed of response I've received from all involved. I have recommended you to a few people, who have been seriously impressed with the sites."

The Village Academy
More Feedback
Mobile Apps FOR PARENTS.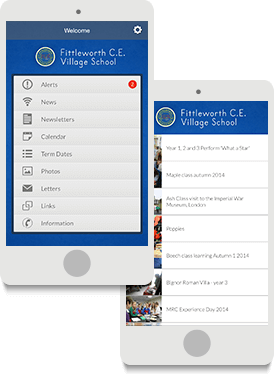 Featuring push notifications, our mobile apps integrate seamlessly with your website. Free for parents to download from your very own entry in the app store.
LEARN MORE
We Making
a Difference.
When we first spoke to schools in 2007 you told us how hard it was to manage your school website with existing tools.
So we built our very own content management system from the ground up. And every year since we've been listening to your suggestions to make it even better.
The Green Schools Online CMS allows you to update your content quickly, just like editing a Word document. We pride ourselves on providing excellent support; we're always available by email or phone to help answer any questions you might have. No queues or ticketing systems, we just help you when you need us.
Our prices
How it works
About Us